Website Redesign
You thought you were set; you have a website. Turns out though that you're not getting enough traffic to the site nor are you converting people once they even make it there. That's a problem because what's the point if people aren't finding you online or buying your services? Likely, the issue lies in the fact that your site is built with outdated technology. It happens to everyone but your business needs to stay ahead of everyone. And while your website may be the engine of your online strategy but you can't ignore the critical role search, advertising, and social media play in generating traffic
.
To properly assess how we can improve your site, we need to perform a complete website audit and strategy. It's like an online MRI. The results will tell us what's going on with your site - what's working, what isn't, how users are interacting with the site. This will arm us with the information we need to develop a plan of attack to get your website back on track, generating high quality traffic, converting visitors into customers, and improving your productivity by making it easy for you to maintain moving forward.
Website Redesign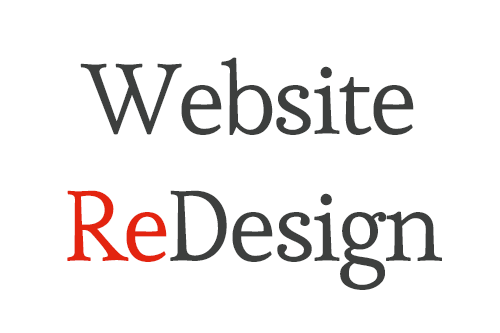 We don't need to tell you how important your website is to your brand, your customer experience, and your ability to interact with your target audience. You're running a successful company with a great product offering but let's be honest (and still be friends) - your website is in dire need of an update. It's not about your website looking cool - it needs to look on-brand, work smoothly, allow users to easily find what they're looking for and do what you want them to do. It needs to load quickly, be search-engine friendly, simple for your team to update, and responsive to whatever kind of device users are viewing from.
Is your Existing website fails to attract visitors? ,Is your existing website built with outdated programs? or a unprofessional programmer? Don't be sorrowful? we help you to Completely redesign your website & build a better Online identity that helps you to expand your business & better conversion rates
We'll transform your site from being a cumbersome, persnickety afterthought to being one of the most valuable members of your team.